Vacation on our farm in Taisten: "Arrive as a guest, leave as a friend"
Welcome to Wibmerhof! Our farm is in the center of Taisten village in Pustertal valley, in the east of South Tyrol.
The delightful holiday village of Taisten is located at the entrance to the Gsieser Valley on a gentle slope at 1,212 m above sea level – here you can spend a fun-filled family holiday at our farm in South Tyrol and relax in total peace and quiet in the middle of the holiday region Kronplatz (Plan de Corones).
Enjoy a restive vacation at the farm in Taisten: Our comfortable holiday apartments are ideal for families with children and also for individual travelers. Wibmerhof is in the center of Taisten village; right next to the Wibmerhof farm there is a big garden with play area, herb garden and a barbeque. At our farm there is also a charging station for e-cars and e-bikes.
NEW: Sauna Oasis
with Finnish Sauna, Bio-Soft-Sauna, emotional shower and a relaxation room in alpine style. Comfortable loungers, a cuddly corner, sauna towels and fluffy bathrobes are at your disposal; there are also dried fruits and nuts as well as natural water, teas and juices in the sauna area.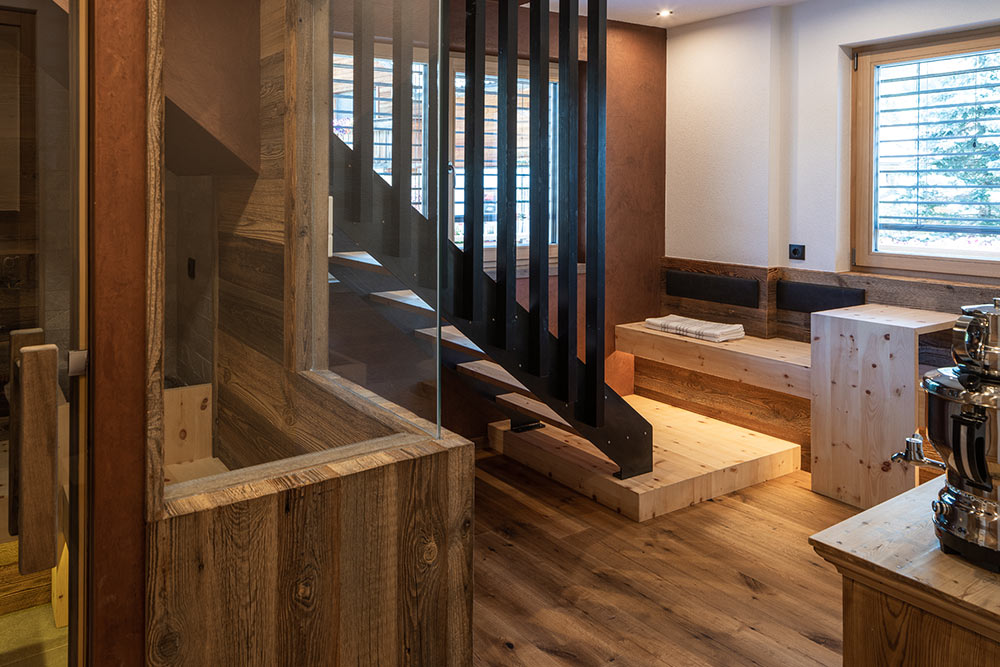 Safe restart for your vacation
To ensure that you can spend a relaxing and particularly safe vacation with us at the Wibmerhof, we have taken numerous safety measures. All apartments are very carefully cleaned before your arrival and completely disinfected with an OZON generator. The OZON generator produces ozone gas from the oxygen in the air, which is used as a strong disinfectant in the food industry. Ozone destroys bacteria and viruses by diffusing through the outer shell into the core where it becomes effective. We will also provide you with disinfectants and disposable gloves.
Apartments are carefully cleaned and disinfected
Efficient disinfection with special OZON generator
Vacation on the farm offers a lot of space and privacy
Disinfectants and disposable gloves are provided
We comply with all Covid-19 guidelines
Please contact us for further questions
In summer as in winter, look forward to a varied leisure time program in the ski and hiking areas Kronplatz, Haunold, Helm, Rotwand and of course in Taisten at the family ski lift "Guggenberg" with its own ski school – ideal for children, beginners and advanced skiers.
You can start your leisure time fun right away because the ski and public bus station is directly in front of our farm. The nearest cross-country ski run is also only 50 meters away and will take you, snow permitting, directly to the cross-country paradise Gsiesertal.
Our motto is "Arrive as guests and leave as friends!"